Support Us
Whether you're an arts professional, arts patron, or business owner, we have a membership package to suit your needs. We look forward to having you as a part of our creative community.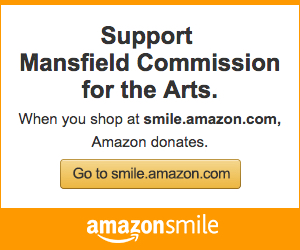 We would be delighted to have you support the Mansfield Commission for the Arts with your time and talent. Whether you have several hours each week, or just a couple hours total, we can use your help. We have special events and projects, as well as ongoing operations that require assistance.
Please fill out our volunteer application to tell us a little more about yourself and how you'd like to get involved, or call 817-804-5768.
Your attendance at an arts event is the first step to supporting your Mansfield creative community. Check out our community calendar to find an activity you'll love.
Subscribe
Join our mailing list to learn more about what's going on in the Mansfield creative community.