Arts Week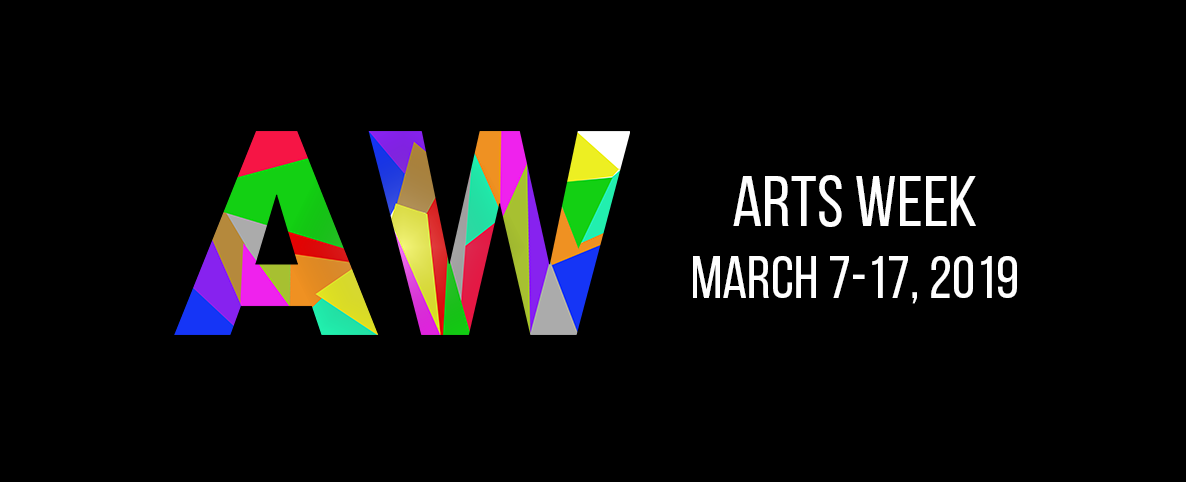 Arts Week is unlike anything you've ever seen in Mansfield. Coinciding with Spring Break 2019, this ten day event will combine arts from every spectrum.
 
THE MANSFIELD INTERNATIONAL FILM FESTIVAL
March 7-10
Arts Week kicks off with the inaugural Mansfield International Film Festival from March 7-10. This festival will put Mansfield on the map as a premiere home for independent film. The festival will be held at the Farr Best Theater and other venues in Historic Downtown Mansfield.
For more information check out their website.
 
CALL FOR ART - GROUP SHOW - RECEPTION
March 8, 2019
The Mansfield Public Library will host this reception from 6:00 - 7:00 pm for the group showing of art based on the Spring Mansfield Reads! Novel:  Before We Were Yours by author Linda Wingate. Selected art will fit specific themes from the book and the show will run from March 8 through June 17.
MUSIC PLACE MANSFIELD THEATER PRESENTS "THE ODD COUPLE"
March 8, 9, 15, 16 & 17
During Arts Week join us at the MPM Studio Theater, in partnership with Music Place Mansfield, for the Opening Night of Neil Simon's revised comedic classic The Odd Couple (Female Version) 
The lead characters are transformed into Olive Madison and Florence Unger. Olive and their group of girlfriends are enjoying their weekly Trivial Pursuit night in Olive's messy and ill-equipped apartment. As the game continues, Florence arrives, fresh from being dumped by her husband. Fearful that the neurotic Florence might attempt suicide, Olive invites her to move in as her roommate. However, Olive and Florence have VERY different personalities. Where Olive is messy, untidy, and unconcerned about the state of her apartment, Florence is obsessively clean, tidy, and obsessed with hygiene. Olive's easy-going outlook on life soon clashes with Florence's highly-strung neurotic tendencies, testing their friendship to the limit. When Olive organizes a double-date with the Costazuela brothers, their differences come to a head and sparks fly.
Enjoy a great night out filled with laughter while supporting the arts!
Tickets on sale now at www.MPMStudioTheater.com
 
MOVIE NIGHT: THE INCREDIBLES 2
March 9 - 7:00 pm to 10:00 pm
Join us during Arts Week and Spring Break with a FREE movie night under the stars at The LOT Downtown for the featured film "Incredibles 2". Admission is free, food trucks are on site, and outside food and beverages are welcome. Bring your chairs and grab your neighbors for a night to remember!

APPLAUSE NEW MUSIC CONCERT - "SOMETHING IS HAPPENING HERE: RESPONSES TO BOB DYLAN"
March 10
The Applause New Music Concert series is designed to introduce new styles of music to the community. This concert brings pianist Brianna Matzke to Mansfield to perform a piece from her Response Project, "Something is Happening Here: Responses to Bob Dylan".  The show will be at 3:00 PM at New Hope Baptist Church.

KIDS DAY
March 11 (10:00 AM to 2:00 PM)
Kick your Spring Break off with an arts day designed just for kids! Events will be held all over the city, from 10:00 am throughout the day.
Here are some of the currently confirmed events:
Farr Best Theater - 10:00 am - All day - FREE
Community Wide Art Project
Farr Best Theater (All Day)
Join the Mansfield Commission for the Arts at the Farr Best Theater to take part in our Community Art Project!
With the help of everyone on hand for Kids Day and Arts Week, we'll create works of art that will be on display for years to come!
Kidcreate Studio
They will have a table will be set up on at the corner of Main Street and Broad street by the Historical Museum.
Create minions out of air-dry clay and add details with felt, google eyes and pipe cleaners!
This project will be free and all participants will take their projects with them. 
Mansfield Philharmonic presents "Carnival of the Animals" - 12:00 pm - FREE
First United Methodist Church 
777 N. Walnut Creek Drive 
There will be kid friendly activities after the 30 minute musical performance. It's the perfect way to introduce the kids to classical music.
Art and Go - All Day
Mansfield Public Library 
104 S. Wisteria Street
Swing by the Mansfield Public Library to make and take your own mosaic bookmark!
Music Place Mansfield Instrument "petting zoo" - Sing and Play - 1:00 - 3:00 pm - FREE
Music Place Mansfield
400 S. Main Street
Featuring instruments taught at Music Place Mansfield: piano, voice, guitar, drums, violin, ukulele
Andi Mac Candy Shack - 10:00 am to 2:00 pm, stop by anytime
122 N. Main Street
Stop by and create your own colored candy "sand" jar. Small fee to cover the cost of jar and candy sand.
Dazzarkle -10:00 am - 2:00 pm, stop by anytime
106 N. Main Street
Bedazzle your own shirt and socks. $12 to purchase shirt and sock combo.
Aria Grace - 10:00 am - 2:00 pm, stop by anytime
119 N. Main Street
Color your own Arts Week T-Shirt. T-shirt purchase required.
Mary Lou's Coffee and Sandwich shop - 10:00 am - 12:00 pm, stop by anytime - FREE
137 N. Main Street
Cookie decorating.
Board and Brush - 10:00 am - 2:00 pm, stop by anytime
120 N. Main Street
Rock Painting. Small fee may apply. 
Hornburg Real Estate Office -  10:00 am, 11:30 am, and 1:00 pm.
316 S. Main Street
Artist Geri Brettmann will host "Mansfield Paints Its Heart Out"
Paint pouring classes where folks of all ages can create and take home their very own poured paint creation.
Appropriate for ages 4+
$5/person, cash only, no advance registration. 
Calibration Chiropractic - 10:00 am - 2:00 pm, stop by anytime - FREE
408 S. Main Street, B
Pottery wheel demonstrations and try-outs for folks of all ages by artist Rafeal Molina.
Get up close with local potter, Rafael Molina, as he demonstrates how to use a real pottery wheel.
 
HISTORIC DOWNTOWN MANSFIELD ART WALK
March 12 & 13
1:00 PM to 4:00 PM on Tuesday
5:00 PM to 8:00 PM on Wednesday
Sip a drink and stroll Historic Downtown Mansfield to take in all of its artistic sights. Local businesses will be displaying a variety of different artwork and artists will be on hand doing demonstrations, as well as having free drink and snack stops. Don't miss the beautiful murals downtown as well! Click Here for full artist list and recommended walking route!
 
MANSFIELD READS KICKOFF
March 14 from 6:00 pm - 8:00 pm at TapHouse Sixteen inside Market Street 
Friends of the Mansfield Public Library kicks off their annual celebration of reading, literacy, and the literary arts with Mansfield Reads! One City, One Book - a reception for local book lovers. Learn more about the 2019 Mansfield Reads! author Lisa Wingate and her book Before We Were Yours. Preview the book-related programs and activities planned throughout the weeks leading to our April 26th Evening with the Author. This event will be held at the Tap Room inside Market Street on March 14th from 6-8 PM.The Mansfield Wind Symphony will be partnering with this event to provide live music! Food will be provided by Market Street on East Broad St. and Taphouse Sixteen will be open to purchase drinks. The reception is hosted by the Friends of the Mansfield Public Library.
 
MAINSTAGE CLASSIC THEATRE PRESENTS "THE BEST OF BROADWAY"
March 15-17
Don't miss a night of classic show tunes with Mainstage Classic Theatre's production of "The Best of Broadway". Performances will be held at the Farr Best Theater. Be sure to check their website for start times and ticket information.
 
CONCERT AT THE LOT DOWNTOWN
March 16
Come to The LOT Downtown for a night of music with Fort Worth-based soul singer, Josh Weathers! 
Josh has spent the last 15 years honing his craft of combining songs of hope with a high energy rock n' soul live show. Since a video of him singing "I Will Always Love You" the classic Dolly Parton hit went viral a few years ago, it has expanded Josh's reach to a national and global level. Many people have compared him to the likes of John Mellencamp, Springsteen or even Stevie Wonder, but his die-hard fan base has found something incredibly unique about his ability to connect with an audience. In late 2015 Josh and his wife Kady founded a nonprofit organization called Love Like You Mean It Intl after a life-changing trip to India. Since the foundation began Josh has chosen to use his platform to bring awareness to their efforts overseas. If you ever have the chance to witness a live performance… do it. You'll be a part of something special.
Admission is free, food trucks are on site, and outside food and beverages are welcome. Bring your chairs and grab your neighbors for a night to remember! Thanks in part to the Texas Commission on the Arts. Because of their generous grant, The LOT Downtown is able to bring quality live entertainment to our growing arts community!

Arts Week will also lead directly into Mansfield's annual world famous Pickle Parade and Palooza.
There's still a lot coming together so check back regularly for more information and schedule updates.

For now, bookmark March 7-17 in your calendar and be in Mansfield for an unforgettable artistic experience!

CONTACT INFORMATION: 
Rosalie Gilbert
[email protected]
817-804-5768