"Daughter of the Other Woman" by Terrhonda Hillman
Are you ready to laugh until your belly aches and cry while full of joy and inspiration? Then, Daughter of the Other Woman is the show for you.
Be entertained by author, playwright, and actress, Terrhonda Hillman as she presents this sensational, one woman show outlining her life from childhood to adulthood addressing the effect of being exposed at an early age to domestic violence and adultery.
This show contains mature themes and is not recommended for younger audiences.
About Terrhonda Hillman
Terrhonda Hillman is an author, actress, playwright, motivational speaker, podcast host and entrepreneur whose goal in life is to inspire others to use negative situations to create a life of purpose. One of her favorite quotes is, "The purpose of life is a life of purpose," and that is what she strives to do and to teach.
From the age of 10, Terrhonda knew that she wanted to be a writer, but self-doubt clouded her dream and caused her to pursue many occupations before finally realizing that her gift of writing was her only way to finally experience freedom, peace and happiness.
After finishing her first book titled, Daughter of the Other Woman, Terrhonda started a podcast also titled, Daughter of the Other Woman, to inspire others to create a life of joy.  
Soon after finishing, Daughter of the Other Woman, Terrhonda began working on the stage play.  A friend convinced Terrhonda to present the play as a one woman show, and that is what she did.
When not speaking, writing, acting, or running her business, Terrhonda enjoys reading, working out, spending time with her family, and traveling.
When
Nov 6th, 2021 7:30pm - Nov 6th, 2021 9:30pm
Cost
$25 for Adults
$22 for Students & Seniors
Ticket price listed above includes a premium concession (snack and drink) to enjoy during the show.
All processing fees and sales tax are also included so there are no hidden fees.
Can't get enough of The Farr Best Theater's live shows? Purchase a season pass and choose 4 shows to attend over the season. This is a $15 discount for the price of 4 shows at the theater.
Registration Link
Address
Farr Best Theater
109 N. Main St.
Mansfield, Texas 76063
Parking Directions
Best parking for the Farr Best Theater is on Main Street or in the Walnut Street Lot (#3 on the map)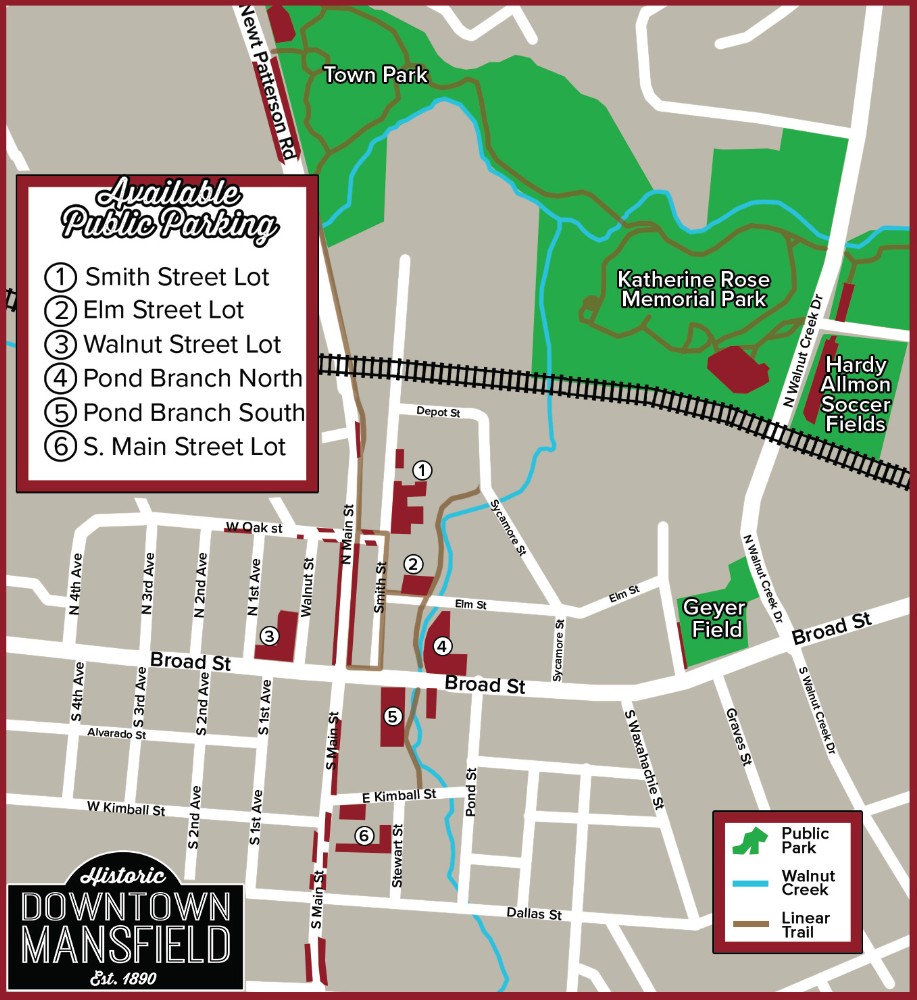 Contact Information
Rosalie Gilbert
[email protected]
817-728-3383