"Sweat" by Lynn Nottage
The Aiming Up Theater Company presents SWEAT by Lynn Nottage, February 18-20 at the Farr Best Theater
Filled with warm humor and tremendous heart, SWEAT tells the story of a group of friends who have spent their lives sharing drinks, secrets, and laughs while working together on the factory floor. But when layoffs and picket lines begin to chip away at their trust, the friends find themselves pitted against each other in a heart-wrenching fight to stay afloat.
Winner of the 2017 Pulitzer Prize. "Keenly observed and often surprisingly funny—but ultimately heartbreaking—the work traces the roots of a tragedy with both forensic psychological detail and embracing compassion. Ms. Nottage…is writing at the peak of her powers…" —NY Times. "…passionate and necessary…a masterful depiction of the forces that divide and conquer us…SWEAT communicates its points with minimal fuss and maximum grit. Along with the rage, despair and violence, there's humor and abundant humanity…a cautionary tale of what happens when you don't know how to resist." —Time Out NY. "Sharp and threatening as a box cutter blade…ferociously engrossing…SWEAT never feels less than authentic—and crucial." —Deadline.com.
This show contains mature themes and is not recommended for younger audiences.
When
Feb 18th, 2022 7:30pm - Feb 18th, 2022 10:00pm
Cost
$25 for Adults
$22 for Students & Seniors
Ticket price listed above includes a premium concession (snack and drink) to enjoy during the show.
All processing fees and sales tax are also included so there are no hidden fees.
Can't get enough of The Farr Best Theater's live shows? Purchase a season pass and choose 4 shows to attend over the season. This is a $15 discount for the price of 4 shows at the theater.
Registration Link
Address
Farr Best Theater
109 N. Main St.
Mansfield, Texas 76063
Parking Directions
Best parking for the Farr Best Theater is on Main Street or in the Walnut Street Lot (#3 on the map)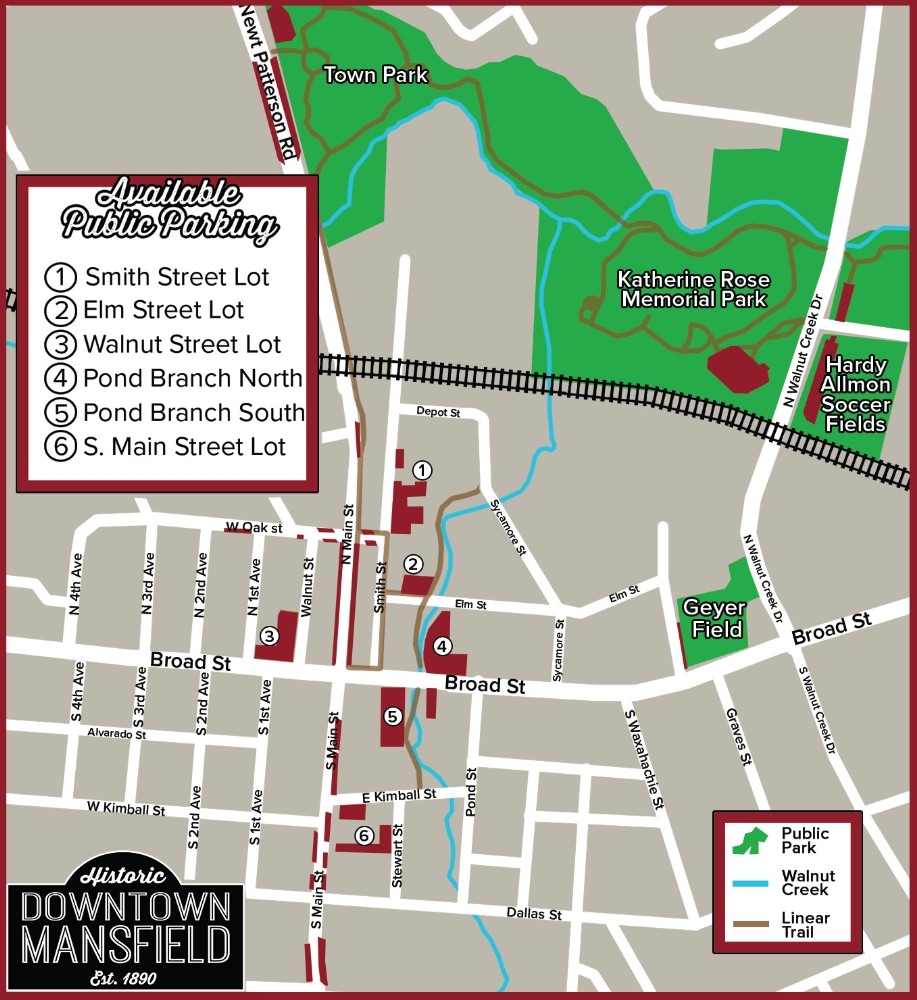 Contact Information
Theater On-Call
arts@mansfieldtexas.gov
817-728-3339