Music Alley Festival 2020
Mansfield's ultimate music and arts festival is coming back! Saturday, October 17th in Historic Downtown Mansfield the party is on.
SCHEDULE
Main Stage

5:30 PM - David Slick (Juggler & Magician)
6:00 PM - Oba William King (Interactive Musical Storyteller)
6:30 PM - All Funk Radio Show
8:00 PM - Grace Evangelista Hula and Fire Show
8:30 PM - Randall King
Community Stage
4:00 PM - David Slick 
4:30 PM - Oba William King
4:45 PM - Destiny Music Studio Singers
6:00 PM - Magnificent Theater Company
7:30 PM - Oba William King
9:30 PM - David Slick LED Light Show
Dance Floor 
4:00 PM - Family Dream Center
5:45 PM - Movement Academy
7:00 PM - Rising Phoenix Lion Dance Association
8:45 PM - Grace Evangelista Hula and Fire Show
Check back regularly as we add more performers to the schedule in the coming weeks!
Art Competition
Music Alley 2020 is just around the corner, and we're looking for artists to participate! Sign up now to enter the photography contest, or enter an original work in the mixed media art contest (drawing, painting, sculpture, etc), new this year! Both contests have divisions for youth (under 18) and adults, with all finalists on display at the festival and special prizes for our winners!

Want To Be a Part of Music Alley?
Music Alley is the perfect opportnity to showcase and sell your artwork to the community! For Music Alley 2020, there is no application or vendor fee. Accepted artist vendors will receive a 10x10 space and electrical access upon request. Artists provide everything else - tents, tables, chairs, display hardware, artwork, payment processing equipment, etc.

When
Oct 17th, 2020 4:00pm - Oct 17th, 2020 10:00pm
Cost
Music Alley is a FREE event.
Address
Downtown Mansfield
109 N. Main St
Mansfield, Texas 76063
Driving Directions
Music Alley Festival is on Main Street (FM 157) between Oak and Broad Streets.
Parking Directions
Parking is available at selected nearby businesses and public spaces as designated by Music Alley signs.
Contact Information
Looking for more information about Music Alley, or want to get involved?
We'd love to have you! Fill out your information and a representative will get back to you as soon as possible.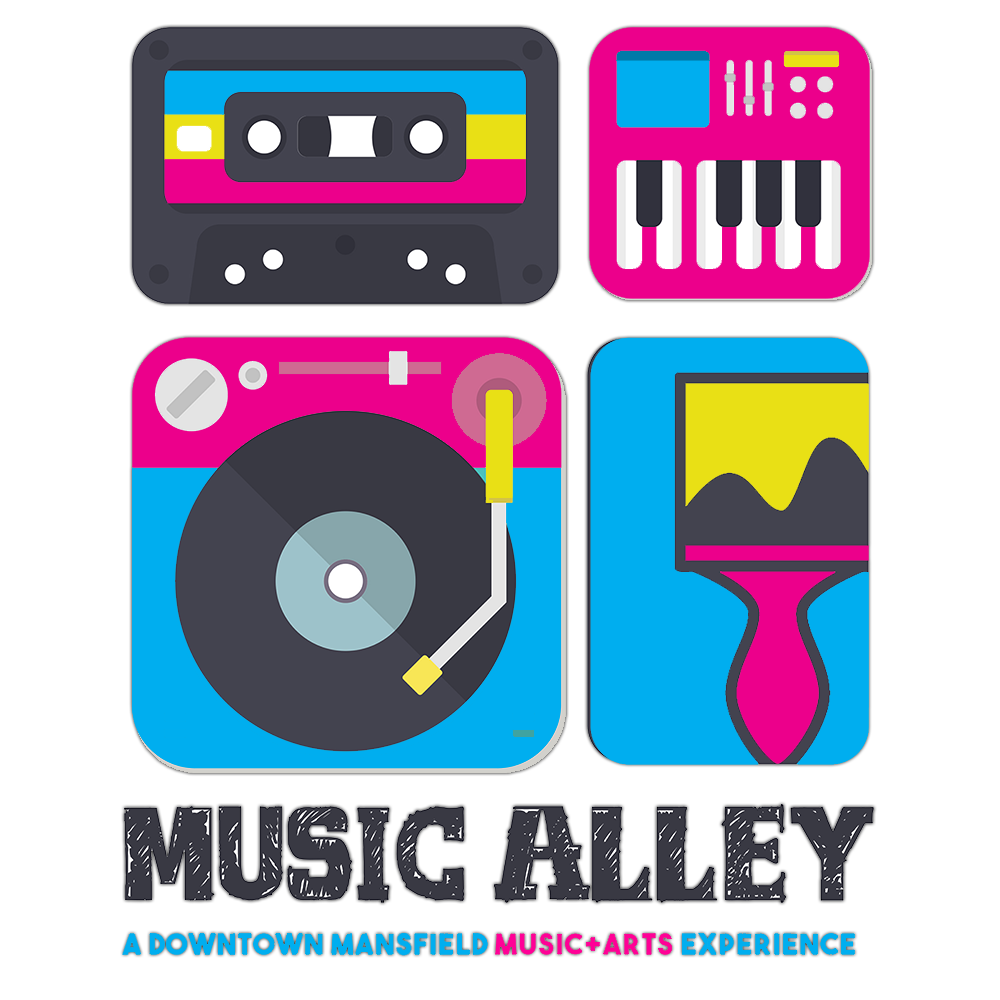 Event Details
Music Alley is one of the premiere free music and arts events in all of the DFW metroplex!