ArtScapes
The Mansfield Commission for the Arts second annual ArtScapes event will take place on Thursday, September 27, 2018 at the Walnut Creek Country Club. This celebration of all things art will be an evening of great food, drink, beauty, and fun. You'll be greeted by live music and a fine art display on your way to the banquet hall and once you enter, sample an "Art-ini", then stroll through the decorated art-themed tables and vote on your favorite.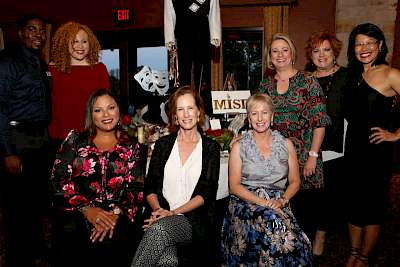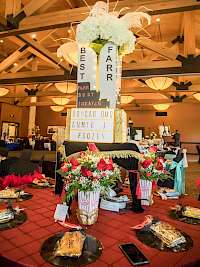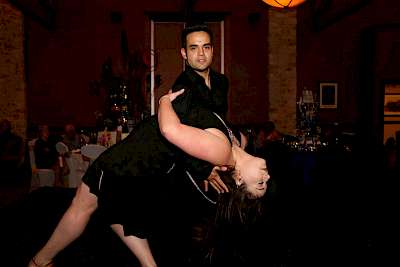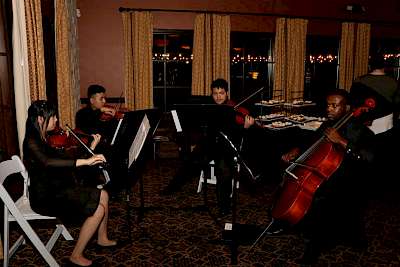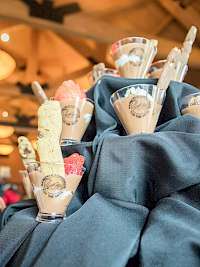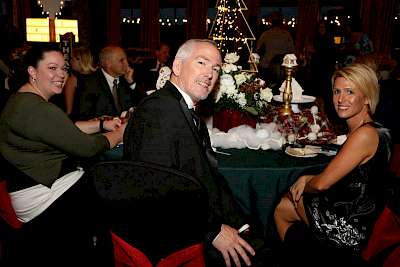 Be entertained throughout the event by live musicians with the Mansfield Philharmonic Orchestra, and painter Doug Peak as he creates a masterpiece before your eyes. Enjoy heavy hors d'oeuvres and gourmet dessert creations from local bakeries, as you are wowed by several pop-up performances including the UTA Broadway Mavericks and magician Braden Daniels. If you like what you see at the event and want to take a little of it home with you, be sure to bid on our live auction items that will be auctioned off throughout the evening.
Business or cocktail attire is requested at this elegant evening party.
When
Sep 27th, 2018 6:00pm - Sep 27th, 2018 9:00pm
Cost
Table Sponsorship: $800
Individual Ticket: $125
Registration Link
Address
Walnut Creek Country Club
1151 Country Club Dr.
Mansfield, Texas 76063
Contact Information
817-804-5768
Event Details
Thank you to the following who have generously donated auction items:  
Sheri & Gary Wolf 
University of Texas at Arlington
ITEMS TO BE AUCTIONED: 
1. Painting by Doug Peak. The talented Doug Peak will create a piece of art in front of your eyes throughout the ArtScapes event. Enjoy watching him work and seeing the picture unfold, then have a chance to purchase the completed work during the auction at the end of the night.
2. Enjoy a night on the town for 25 guests. Start with a delicious dinner & wine at El Primo's then head over to The LOT Downtown for a backstage pass VIP experience at a concert of your choice. This will also include several bottles of wine. 
3. If you're not aware of the fantastic art glass program at UTA, you're missing out. Luckily you'll have the chance to see and bid on the best of the best - a specially commissioned art glass sculpture by Justin Ginsberg - head of the art glass department at UTA.
4. A taste of DFW arts. This compilation of tickets and gift cards includes a sampling of the hundreds of arts activities available right here in the metroplex including live music, theater, dance, visual art, and more from Dallas to Fort Worth and everywhere in between. Included are tickets to a variety of venues, a small piece of local art, a bottle of wine and a bottle of champagne.
5. Luxury arts weekend in Fort Worth. Start with dinner at one of Sundance Square's premier restaurants, then head to Bass Hall for a Fort Worth Symphony Orchestra concert. Stay the night at the Blackstone Mariott, and enjoy a stroll through The Modern Art Museum of Fort Worth the next day with two complimentary tickets. Also includes a bottle of wine and a bottle of champagne. 
In addition to the auction, you'll have a chance to purchase a gift box when you arrive at ArtScapes. At a minimum, each box will contain a gift certificate for tickets to a show at the Farr Best Theater. One lucky box will hide two box seat tickets to Book of Mormon at Bass Hall, one box will include a $250 gift card from Raymond's Liquor Stop, and there may be another couple of special ticket surprises.

Thank you to the following generous table sponsors:  (Table themes are listed beside name) 
Mansfield Family Clinic (Waitress, The Musical)
Carol & Edward Esstman (Lil Blue Goat)
Mansfield Custom Homes (Bedazzled Foot Fashion) 
Leasor Crass, P.C. (sPeak to the heArt)
Mansfield Convention and Visitors Bureau (Mansfield International Film Festival) 
TCC Southeast Campus (TCC Fine Arts montage) 
Pam Rudnicki and Anita & Terry Moore (Art glass)
Theresa and Matt Cohagen (Phantom of the Opera) 
Board Members of the Mansfield Commission for the Arts (Local Art celebration) 
Mansfield Independent School District (MISD Fine Arts) 
Mansfield Parks and Recreation Department
City Councilman Mike Leyman (The LOT Downtown) 
Lunch With Friends (Music Speaks to the Soul) 
 
The prize for "Best Table" will include: 
Dinner ($150) at La Gondola 
Tickets for a show at Mainstage Classic Theater 
Two bottles of wine from Raymond's Liquor Stop