ArtScapes
ArtScapes is a celebration of all things arts in Mansfield to support grants and scholarships for our Mansfield artists, arts organizations and arts students. We will wow you with a fine art display as you enter, pop-up performances by scholarship recipient Chloe Williams, the Sahwahita Indonesian dance troop, and singer Joel LaGrone throughout the evening, and extravagantly decorated arts-themed tables. Enjoy the event by sampling an "Art-ini", voting on your favorite table, tasting a variety of hors d'oeuvres and gourmet dessert from local bakeries, and purchasing a piece of art, taking a chance on one of our games, or bidding on our live auction items.
Check In Now
Coming out to Artscapes? You can check in by clicking the button below to save time.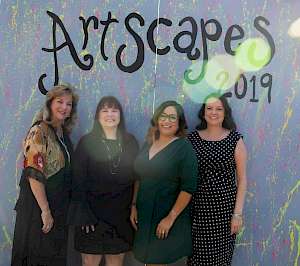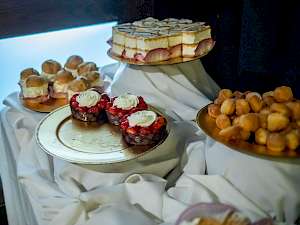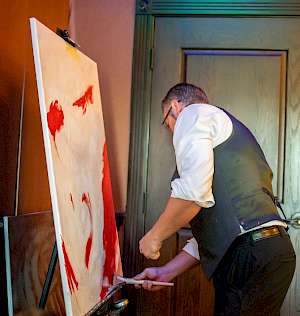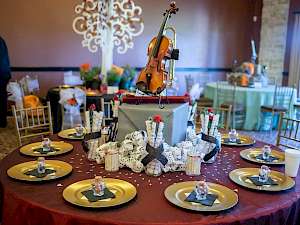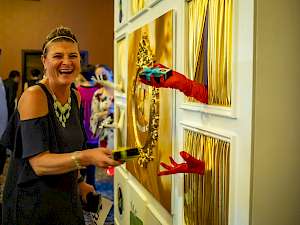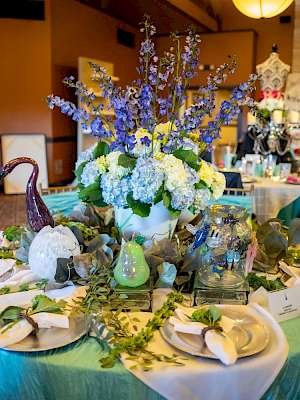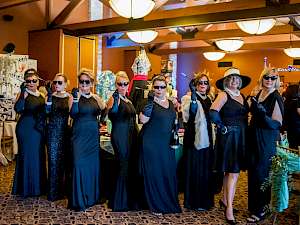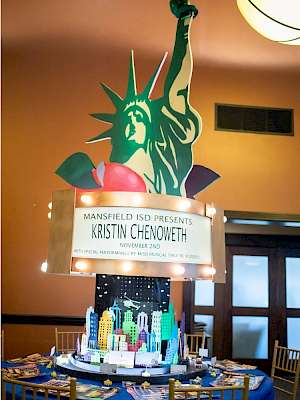 Now more than ever, ArtScapes is essential to keeping the arts alive in Mansfield. Performing and visual artists have been without work since March, and our local arts organizations have been forced to close their doors. This event provides a much needed paying job for a handful of artists as well as raising money to fund grants for our local artists and arts organizations over the next year. At this time, our grants support both covid relief funding and new arts projects. 
To keep our guests safe we are implementing these safety measures:
hand sanitizer stations throughout the venue
fewer guests at the event
sneeze shields and servers at the buffet
additional outdoor spaces to create more room
recommending that guests wear masks when entering the event, waiting in the buffet line, and at all times when not eating or drinking
Business or cocktail attire is requested at this elegant evening party.
When
Nov 19th, 2020 6:00pm - Nov 19th, 2020 9:00pm
Cost
Table Sponsorship: $900 (8 seats), receive a $100 discount if you decorate your own table.
Individual Ticket: $125
Registration Link
Address
Walnut Creek Country Club
1151 Country Club Dr.
Mansfield, Texas 76063
Contact Information
817-728-3383
Event Details
We will have a variety of live auction items detailed below. You'll also have a chance to play our "heads or tails" game ($20) for a chance to win a luxury wine wagon including a variety of wines, restaurant gift certificates, show tickets, and more. And, take part in our split-the-pot reverse raffle ($25/ticket) for a chance to win a cash prize. 
Auction items:
1) Painting Created By Doug Peak Live At Artscapes
2) Commissioned 14" Fine Art Portrait of You (and your loved ones) from Park Hill Fine Art Portraits
3) Five cases of beer and dolly to deliver it to any fun event this holiday season
4) One Hour of Live Violin/Viola Music For Your Event
5) Picnic For Two Package     
- Catered picnic for two at the Dallas Arboretum   
- Picnic blanket and nalgene water bottles from The LOT Downtown     
- Wine and gift certificate for gourmet appetizers from Poured     
- Two tickets and parking at the Dallas Arboretum
6) Ladies Day Out Package     
- Spa Pedicure for 4 at Avante Salon and Day Spa     
- Multi-course meal at El Primo's     
- 4 tickets to a Farr Best Theater production of your choice
7) Staycation Package     
- 2 Night stay in a Mansfield hotel     
- Gift certificate to Hearth Cafe     
- Gift certificate to Saltgrass Steakhouse     
- Gift certificate to El Primo's     
- 2 tickets to a Farr Best Theater production of your choice
8) Texas Wine Country Getaway     
- 3 Day/2 Night stay for two at Rose Hill Manor in Fredericksburg     
- Reserve Wine Tasting for Two at Pedernales Cellars     
- Dinner for two at Navajo Grill     
- Complimentary bottle of Texas wine
9) All Inclusive Luxury Resort Getaway in Mexico     
-  Eight day/seven night stay for two at an all inclusive resort    
- Select from 3 destinations: Mazatlan, Riviera Maya, or Puerto Morelos     
- $300 visa gift card toward hotel taxes and fees
10) Blinky Ring Heads or Tails Game ($20 To Play)     
- Winner gets a $500 Luxury Wine Wagon filled with drinks and tickets.
11) Split The Pot Reverse Raffle ($25 To Play)     
- Winner claims the cash prize (up to $1,250)
Thank you to our wonderful 2020 table sponsors with logos at the bottom of the page!
Thanks to our 2020 dessert sponsors:
Our thanks and gratitude to the following who have generously donated tickets, gift certificates, or merchandise in 2020: 
Sheri and Gary Wolf
Ross Romary
Rosalie Gilbert