A Salute to Service with the Fort Worth Songwriters Association
Come join us for an evening of music celebrating Veteran's Day.   The performers for the evening are members of the Fort Worth Songwriters' Association specially selected for this show.  They are all veterans and will be playing songs dedicated to those who have served in the Military.  Some of the songs were written and composed by the artists.  The music you will hear will be honest and heartfelt stories of the sacrifice many veterans have made in service of their country.  In addition, you will hear uplifting songs of triumph and hope as the artists take you on a journey of pride for this great Nation
Veterans enjoy free admission to this show.
Performer Bios
Rob Owen has a multi-faceted music background.  He began his songwriting career in the 1980s and has had many opportunities to perform his original songs, while stationed in foreign countries with the US Army -- including many German festivals.  He also had the opportunity to perform for the troops in Baghdad, Iraq, as a U.S. Contractor.  He has performed with Grammy Award Winner, Brad Davis, and has been featured on several radio and songwriter award winning events.  His songs have been played on both KFYN 1420 AM, "The Warrior'' and "The Bill Rainey Show'' radio program, NBRN-FM, out of Nashville, TN. Rob is currently the President of the Fort Worth Songwriters' Association and a lifetime member.   www.reverbnation.com/robowen or http://www.robowenmusic1.com.
Michael Conner was born and raised in Fort Worth.  Mike has been playing the piano since he was 3 years old.  Playing by ear, he began composing and recording his music in high school.  From a reel to reel tape recorder to present day technology, he continues the craft in his home studio.  Although most of his songs are instrumentals, the few songs that include lyrics allow him to work with vocalists and other songwriters. Concerning the DFW area and the music scene, he is anxiously watching the development. "Knowing that the Arlington and Mansfield areas are expanding in the music industry is exciting. There's so much here a musician can be involved in." Mike is currently on the Board of Directors for the Fort Worth Songwriters' Association.
Rhonda Lynn and Taylor Bonham (Proud Country)
In August 2018 Rhonda Lynn formed the duet Proud Country, with fellow Veteran and singer/songwriter Taylor Bonham. They perform across Texas and Nationally, which included a performance at 2018 VFW State convention and National Convention.  Proud Country is a singer/songwriter duo out of Weatherford, TX, and are proud military veterans with traditional/classic/roots country sound.  Both are National award winners for their songs about life during and after the military. as a duo act with fellow Veteran Taylor Bonham.  Rhonda has been a member of the Fort Worth Songwriters' Association since April 2017.  Check out Proud Country at www.proudcountry.net.
Theodore A. Henning II
Theo is a self-styled folk artist, musician and singer who lives in Texas.  His musical interests span several genres for which he writes his original music and compositions.  His complete bio and discography can be viewed at www.wideastexas.com/about.  Follow his ruminations at the same site.  Additionally, his recorded music can be found on Facebook (search his full name), Amazon, iTunes and other streaming sites.   Theo has been a member of the Fort Worth Songwriters' Association for several years and now serves on the Board of Directors.   
When
Nov 9th, 2021 7:30pm - Nov 9th, 2021 9:00pm
Cost
$15 for Adults
$12 for Students & Seniors
FREE for Veterans of the Armed Forces
Ticket price listed above includes a premium concession (snack and drink) to enjoy during the show.
All processing fees and sales tax are also included so there are no hidden fees.
Can't get enough of The Farr Best Theater's live shows? Purchase a season pass and choose 4 shows to attend over the season. This is a $15 discount for the price of 4 shows at the theater.
Registration Link
Address
Farr Best Theater
109 N. Main St.
Mansfield, Texas 76063
Parking Directions
Best parking for the Farr Best Theater is on Main Street or in the Walnut Street Lot (#3 on the map)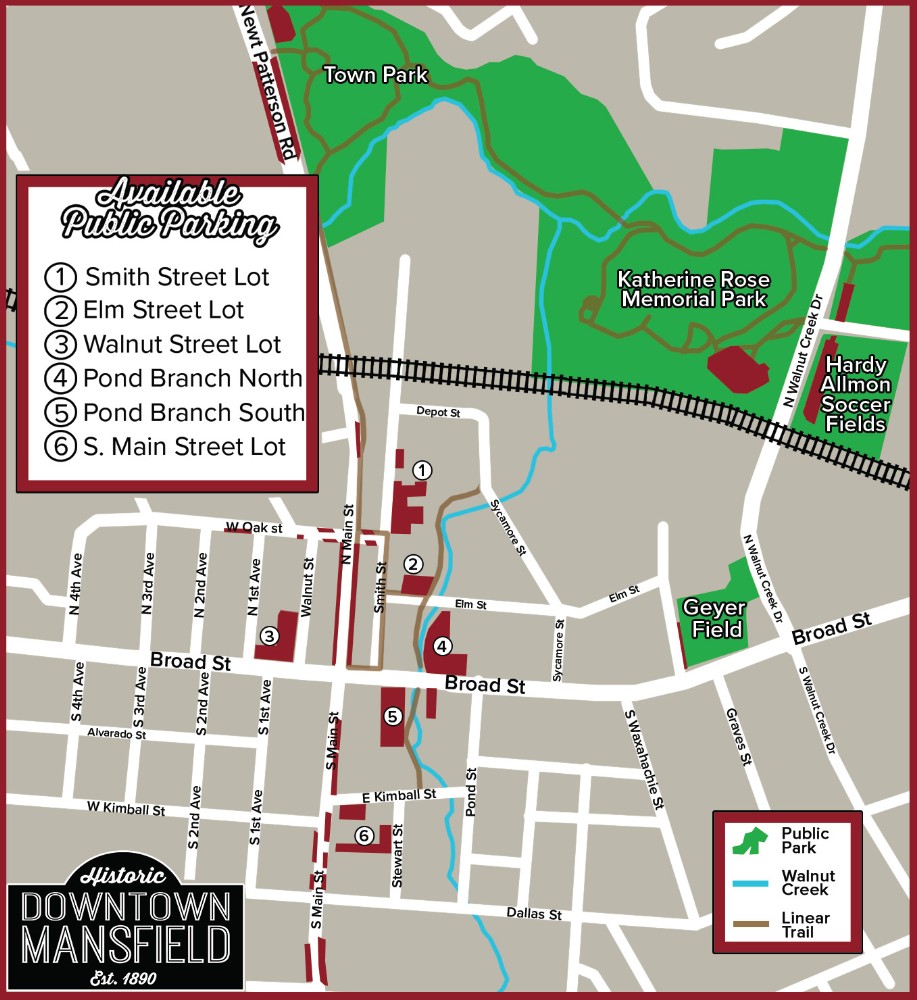 Contact Information
Rosalie Gilbert
rosalie.gilbert@mansfieldtexas.gov
817-728-3383